also connect via our

Facebook group. If you're a Yalie, join the group for events, photos, and to post your own news/shows, etc.


Twitter
@YaleInHollywood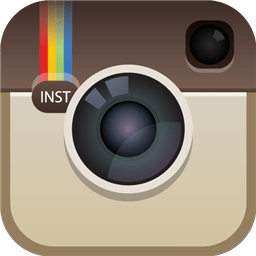 Instagram @YaleInHollywood



LINKS


Yale Club of LA
IVY Entertainment
AYA Yale in Hollywood (conf)

Congrats Yalies at Box Office
- Chris Beck,
composer on Hangover 2, Muppets, Crazy Stupid Love, Tower Heist
-
Steve Saklad,
Muppets, Prod. Designer
-
Gillian Bohrer,
Twilight: Breaking Dawn
- Shawn Levy
, Real Steel, Director
-
David Sternberg,
Puss in Boots, writer
- Thomas Newman:
The Help, Composer

- James Franco:
Rise of Planet of Apes
-
Amanda Silver
: Apes, producer / writer
-
Sarah Finn:
Casting on Thor, Captian America, Cowboys & Aliens
-
Seth Gordon
, Horrible Bosses, Director
-
John Turturro
, Transformers, Cars 2
-
Frances McDormand,
Transformers
-
Tony Shalhoub
, Cars 2 (voice)
-
Angela Bassett,
Green Lantern

-

Paul Giammati,

Hangover 2


BOARD
Yale in Hollywood
Chairs and Board Members

PRESIDENT
Kevin Winston

SUMMER INTERNSHIP
Aaron Kogan
Lisa Holme

CONFERENCE / FEST
Nicholas Lewis
FILM / TV
Peter Marks

TALENT
Jade Haviland
Jeff Locker

LEGAL
Jay Dougherty

MENTORSHIP
Ilanna Bavli
Jeff Locker

STUDENT LIAISON
Katrina Ungewitter

BOARD MEMBERS
Ilanna Bavli
Vineet Dewan
Christine Garver
Lisa Holme
Aaron Kogan
Cliff Lo
Jeff Locker
Peter Marks
Derek Olson
Nicholas Lewis
Kevin Winston

CHAPTERS
New York
Nicholas Lewis, Melissa Wolff
Hong Kong
Fabienne Wen

Yale in Hollywood

is the official alumni-run group for Yalies in entertainment. We:
- Organize networking events to connect alumni, friends, family and the community via panels, mixers, chats, and more. Our Mentorship program connects alumni.
- Run the Yale in Hollywood Summer Internship program for current Yale students that brings more than a dozen students to LA each summer to get valuable industry experience
- Help the AYA organize the Yale in Hollywood Entertainment conference and large events



FOR OUR EVENTS, sign up for our weekly e-newsletter

by typing your email in the box at the left, or join our Facebook and Twitter. We don't post events on this site.























Our dozen committees including Film/TV, Music, Cultural, Legal, Social, Service, etc. orgnanize events featuring alum industry experts.


POST YOUR NEWS: Promote your play, screening, Web videos, on our Facebook page, or email kevin.winston@gmail.com to get it in our newsletter to more then 2,500 entertainment alums and friends

---
EVENT HIGHLIGHTS


Oliver Stone shares storeis in Hollywood

Yalie Oliver Stone shared his stories at our Yale in Hollywood chat at the Andaz hotel in Hollywood. He discussed his student life at Yale, always writing scripts, his experiences in Asia and New York, and his first film projects which led to Oscar-winning films. The four-time Oscar winner made us question what we think we know, just like in his movies. Thanks

Nicholas Lewis

,

Fabienne Wen

and other Yale in Hollywood board members who helped out

including Jeff Locker

and more


Sundance Filmmkaer Panel
We held our first-ever Yale in Hollywood Panel and Mixer at Flanagan's on Main St. in Park City, Utah. Our award-winning Yalie Sundance filmmakers discussed how they developed and made their film, including funding, casting, and marketing. We also discussed the road to Sundance, how to best meet people at Sundance, and leveraging Sundance for future filmmaking. PICS.



An Evening with Tony Shalhoub
Yalie Tony Shalhoub, Emmy-winning star of Monk, recently shared stories about YSD, his early days auditioning and his move to Hollywood and starring on the popular show Monk. Tips: Embrace fear of failure, trust instincts, and think outside of the box. Thanks to Yale in Hollywood - Cultural Diversity Chair Fabienne Wen for organizing, and host Jeff Locker. PICS





LA Conference


More than 300 attended our inaugural

conference in Los Angeles on March 2010.

Conference highlights include a keynote with Walter Parkes (Dreamworks) interviewed by Producer Bruce Cohen (

MILK, American Beauty

, Oscars 2011), panels with writer/creator David Milch (

Deadwood, NYPD Blue

), Lisa Cortes (

Precious)

, Michael Beugg (

Up in the Air, Little Miss Sunshine

), Tony Phelan (Grey's Anatomy), Jordan Mechner (Prince of Persia) and dozens more. See: PICS, Highlights VIDEO


New York Summit
More than 350 Yalies and friends attended our Yale in Hollywood - New York Summit at the W on Lexington in New York on March 4-5, 2011. Panel topics included: independent filmmaking, music, publishing, storytelling, new media, and more. We concluded with a Keynote Interview with Sheila Nevins, President of HBO Documentary Films. Our Summit also included band performances, cocktails and lunch networking, and more. PICS.


Yale in Hollywood gets AYA Award
Yale in Hollywood received the award for "Best Marketing, Branding, and Communications" award at the AYA Assembly in 2010, thanks to its weekly email newsletter, strong social media presence (Facebook group, Twitter), web site, and proactive marketing of events. Thanks AYA

Yale in Hollywood
Previous Event Speakers


Chip Arndt, Amazing Race 4
Amy Aquino, actress
Beau Bauman, Cry Wolf prod
Chris Beck, composer
Michael Beugg, ex.prd,Sunshine
Bob Bookman, CAA
Bruce Cohen, prod Am. Beauty
Anne Marie Cruz, sr.ed, People
Charles Evered, playwright
Jon Feldman, Tru Calling
Keith Ferrazzi, consultant
Lucy Fisher, Red Wagon
Sarah Halley Finn, casting
Joel Flatow, RIAA
Jud Friedman, songwriter/prod.
Scott Gamzon, Apprentice ed.
Jeremy Garelick, Break-Up writ
Neil Goldman, Scrubs
Lowell Goodman, reality TV
Seth Gordon, 4 Christmases pr
Don Granger, Mutual Films
Tanya Grieg, Interscope
Michael Gross, Family Ties actor
Kathyrn Hahn, actress
Allan Heinberg, writer/prod. OC
Karen Hermelin, MarketCast
Gail Katz, ex.pr Cashmere Mafia
Jane Kaczmarek Malclm/Middle
Jason Kramer, market research
Tania Krebs, ent. lawyer
Phil LaMarr, voice actor
John LaViolette, attorney
Robinne Lee, actress
Preston Lewis, WB int'l licensing
Ed Lichty, COO, VUDU
Peter Liguori, Fox TV President
Don London, story editor
Rob Long, Cheers writer
Peter Marks, Universal P, VP research
Jordan Mechner, wr Prince of Persia
David Milch, NYPD Blue, Deadwood
Brian Nelson, wr Hard Candy
Gary Newman, Fox TV.
Greg Pak, Robot Stories director
Walter Parkes, Dreamworks head
Hugo Perez, filmmaker
April Pesa, writer Scrubs, I'm With Her
Tony Phelan, writ/pr Grey's Anatomy
Robert Picardo, Star Trek holodoc
Amy Povich, actress
John Romano, writer/prod/editor
Lisanne Sartor, writer
Michele Schultz, Sony -legal
Tony Shalhoub, Monk actor
Steve Skrovan, ex prd, Raymond
Joe Smith, former WB Records
David Steinberg, American Pie 2
George Suhayda, Sony Imageworks
Michael Taylor, writ,Battlestar Gal.
Charles Wachter, producer/story ed.
Cliff Warner, Theme park consultant
Speed Weed, writer, New Amsterdam
Suzanne Whang, comedian, host
Doug Wick, Red Wagon
Sally Willcox, CAA
Henry Winkler, Happy Days actor, writer
Rob Wright, writer, co ex-pr Las Vegas

Additional Distinguished Speakers:
-

Jesse

Alexander, Co-Exec Prod, Heroes, LOST; Exec Prod. Alias
- Julia Boorstin, CNBC's entertainment reporter
- Mark Goffman, Law and Order SVU; Producer, Studio 60, West Wing
- Jordan Levin, CEO of Generate; Former CEO, WB
- Adam Rymer, Universal Pictures
- Lucy Fisher, Red Wagon Productions
- Luke Perry, actor, Beverly Hills 90210, Windfall
- Edward Pressman, prod, American Psycho, Wall Street

If you are or would like to put us in touch with a potential speaker, email kevin@kevinwinston.com
---
COMMITTEES & PROGRAMS


Mentorship:

NEW



We're excited to launch the Yale in Hollywood pilot mentorship program in honor of our tenth anniversary. The program connects Yalies in based on entertainment interests, and the time commitment is just a cup of coffee; do more if you want on your own. For info,
email yalementorship@gmail.com
Co-Chair:
Ilanna Bavli, Jeff Locker

Summer Internship
Organizes summer internship giving 2-3 dozen current Yale students important experience at LA entertainment companies each summer, like Sony Pictures, Lionsgate, WME, etc.
Chairs: Aaron Kogan aaronkogan@yahoo.com, and Lisa Holme lisa.holme@gmail.com
Organizes panels and chats featuring Yalies on film and TV.
Chair: Peter Marks, Joanne Roboz


Organizes panels, chats and showcases for composers, songwriters and performers.
Chair: Kristelia Garcia


Organizes panels on legal issues, from film financing to music licensing, etc.
Chair: Jay Dougherty
Organizes panels featuring culturally diverse panelists and issues.
Chair: Fabienne Wen
Organizes social mixers at bars, etc.
Contact: Amanda Glassman

Organizes workshops and readings for actors, singers, etc.
Chairs: Jade Haviland, Jeff Locker


Helps organize panels featuring Yalies in online, new media, viral videos, etc.
Chair: Nathan Kitada


Organizes event on campus for Yale students, including helping promote the Yale in Hollywood summer internship on campus, and organizing the Yale in Hollywood at Yale inviting alums back to campus to share with students.
Contact: Dara Eliacin